Natural Pain Relief
Get Relief for Arthritis, Rheumatism, Sprains, Back Aches, Muscle Aches, Heel Spurs, Carpal Tunnel, Tendonitis, Headaches, Migraines, and More!
Treat Skin Irritations
Relief and Help in Healing Psoriasis, Eczema, Insect Bites, Cuts, Abrasions, Post- Surgical Scars, Rashes, Cold Sores and More. Great Skin Moisturizer!
Breathe Easier
A Simple, Effective Way to Get Relief from Sinus Problems, Congestion, Colds, Allergies! Reduce inflammation and Clear Your Airways All Naturally!
Enchanted Sunshine
All Natural Products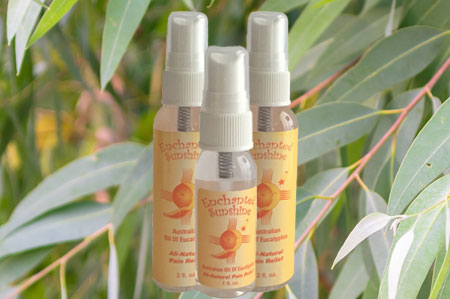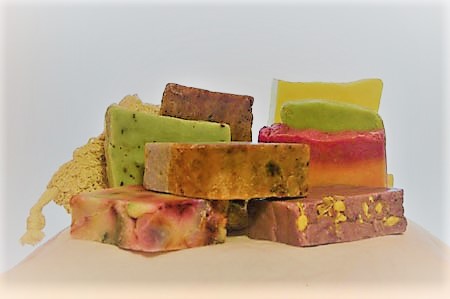 Frequently Asked Questions
Does the Oil Create Heat?
NO it does not create heat. Some people feel mild warmth after application – this is due to an increase in circulation in the area.
What's It Used For?
Our customers find pain relief from joint & muscle aches, back pain, sinus congestion, skin irritations and more.
Makes a great massage oil, and moisturizer for dry skin. Cleans & soothes skin after shaving.
Relieves & helps heal psoriasis, eczema, insect bites, cuts, abrasions, post- surgical scars, rashes, and cold sores.
How Often Should I Use It?
Use at least two or more times a day for the first 4 to 5 days. After that use it at least once a day, or as necessary. Take note though that if an area is chronic (i.e. arthritic) and you have a pain free day it is still a good idea to apply oil to the area – perhaps prior to bed. It is Safe, All Natural Therapy and can be used as often as needed.
How Long Will the Fragrance Last?
The fragrance will last approximately 15 minutes after application.
Will It Stain My Clothing?
If the oil marks cotton or blends or washable silk simply pre-treat with a product like Dawn® and wash as usual.
What Our Customers Are Saying
Don't just take it from us, let our customers do the talking!
I have been using Enchanted Sunshine Australian Oil of Eucalyptus on my arthritic shoulder regularly and now I can actually sleep at night ! Thank you Enchanted Sunshine, you have a marvelous product!
I love this stuff!! Any ache or pain, one spray and off I go. This all natural pain reliever spray totally works, smells awesome and doubles as an insect repellent and a natural hand sanitizer!! Like I said I love this eucalyptus spray!
20 Years of Sinus Problems, tried everything, nothing worked so I thought I would have to just live with it. Since I started using your Eucalyptus Oil my sinus problems have cleared and I feel great!
Don't Be Shy
If you have any questions, feel free to drop us a line anytime.
Please Note: Always consult with your physician before using essential oils, especially if you are pregnant or have any existing medical conditions.