Eucalyptus Oil Uses and Benefits
How it Works – The unique properties of Enchanted Sunshine Australian Oil of Eucalyptus penetrate the skin, relax nerves around the blood vessels, allowing for increased blood flow, bringing fresh oxygen & nutrients to the cells & removing toxins such as excess lactic acid. Increased blood flow means increased circulation, which reduces inflammation and thereby reduces pain and increases healing.
Unlike pain medications or topical applications that numb the pain, Enchanted Sunshine Australian Oil of Eucalyptus helps to restore circulation to affected areas allowing your body to naturally improve the condition.  All of the ingredients within our oil contain natural healing & antiseptic properties making it beneficial for a wide range of uses, and a natural replacement to many items in your medicine cabinet!
Great for Everyone, Even Pets
Athletes – Use on those 'tight' muscle areas prior to working out to avoid injury.
Great for Swimming, Sports, Dance, Tennis, Jogging, Biking, Hiking, Skiing, and Walking!
Kids – yes, it safe for kids. it's great to use on 'little athletes' for Growing Pains & Sports Injuries!
Pets – Safe for your dogs & cats too – great as a repellent and also works to relieve pain from muscle aches, hot spots, & skin irritations.
Seniors – Relieve your aches and pains naturally with Enchanted Sunshine Australian Eucalyptus Oil. It Works!
Please Note: Always consult with your physician before using essential oils, especially if you are pregnant or have any existing medical conditions.
For Pain Relief
Get All Natural Relief for: Sore Knees, Sore Feet, Joint Pain, Arthritis, Rheumatism, Fibromyalgia, Sore Feet, Plantar Fasciatis, Sprains, Back Aches, Muscle Aches, Spurs, Neuropathy, Carpal Tunnel, Gout, Tendonitis, and more!
For Sinus Problems, Headaches, Head Colds, Seasonal Allergies
Restores clear breathing by opening up congested nasal passages – and is effective in relieving the symptoms of colds, coughs, and many other respiratory problems.
Relieves , Helps Heal Skin Irritation
Containing natural antiseptic, germicidal & antibacterial properties our Australian Oil of Eucalyptus provides quick relief for burns, cuts & abrasions. It will clean, stop infection and naturally promote healing. Cleans & soothes skin after Shaving, and makes a great Moisturizer for dry skin!
Acts as a repellent: It can also be used as a natural insect repellent, keeps mosquitoes, no-see-ums, & even fleas away. Even after the scent cannot be detected by us, insects still smell it – and they do not like it.
Enchanted Sunshine works as an Antiseptic and works great for:
Skin Irritations
Cuts, Abrasions
Scraped Knees
Insect Bites
Cold Sores
Rashes
Psoriasis
Eczema
Dry Skin
Burns
Sunburn
Poison Ivy
Post- Surgical Scars
Naturally Soothing
Makes a great massage oil!
Apply to sore, tired, dry feet before bed.
Use  before exercising to warm up muscles.
Stimulate your scalp  by adding  a spray to your shampoo.
Stimulate your senses – add a spray to your shower pouf.
Add a capful to your bath, it'll leave you relaxed and feeling great!
Refreshing to apply after bathing on slightly damp skin.
Spray on bed linens to refresh & kill germs.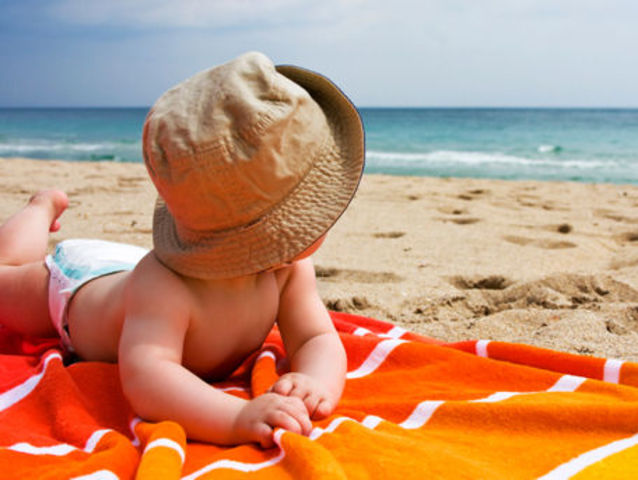 For Pain Relief
Use one to three sprays and rub on and around the area where you hurt. No need to spend a lot of time massaging it in because it will absorb. The area will feel more relaxed and comfortable within minutes.
For Headaches & Migraines: Apply oil to back of neck & massage around neck – then spray on fingers & apply to the temples and on the forehead and massage.
For Skin Irritations
Apply directly to the affected area. Repeat at least 2 times per day. If the area is bandaged apply oil to the area and also directly on the bandage. For burns & sunburn apply oil to the area often to keep the area moist. It is very effective on psoriasis & eczema providing relief from itching, helping to moisturize, & naturally clean without any 'stinging' agents.
For Sinus Problems, Colds, Congestion, Seasonal Allergies
Massage on back of neck, chest and back. Apply a spray to the palm of your hand, rub hands together then cup your hands over your nose and inhale through your nose & exhale through your mouth 3-4 times. **Using these methods may make your eyes water and you may cough – this is normal and temporary.
Directions for Eucalyptus Oil Uses: Use at least twice a day for the first 4-5 days, then as necessary. Consistent use brings the best results.
Don't Be Shy
If you have any questions, feel free to drop us a line anytime.
Please Note: Always consult with your physician before using essential oils, especially if you are pregnant or have any existing medical conditions.